Details
The new non-latex polyisoprene condom
Designed for sensitivity and smoothness
Provides a natural skin to skin sensation
Tested electronically, conforms to Canadian standards
Features the LifeStyles® Brand classic shape.
Silicone-based lubricant is selected for its neutral, inert and very lubricious properties.
Includes 25 illustrated instructional inserts.
Additional Information
| | |
| --- | --- |
| Length (inches / mm) | Min 180 mm |
| Lubricated | Yes |
| Manufacturer | Lifestyles |
| Material | Synthetic polyisoprene |
| Packing | Bulk |
| Body Width (inches / mm) | 53+/-2 mm |
| Special Features | Synthetic polyisoprene, non-latex material. Provides same elasticity and reliability of latex without the allergens. Perfect for latex sensitive persons. Softer more natural feel. Clinically proven to enhance stimulation. |
| Spermicidal | No |
| Texture | Smooth |
| Thickness (inches / mm) | 0.065-0.080 |
Quelle est votre politique de livraison gratuite?
Tous les produits se qualifient pour la livraison gratuite par courrier accéléré pour les commandes de plus de 49$.
L'expédition est-elle faite discrètement?
Oui! Toutes les commandes sont expédiées discrètement dans des boîtes ou des enveloppes brunes de telle sorte que personne ne saura ce que contient votre colis à part vous. Aucun mot relié au contenu n'apparaîtra sur le paquet.
Qu'utilisez-vous comme adresse d'expédition?
Toutes les commandes sont expédiées et facturées sous notre nom de compagnie.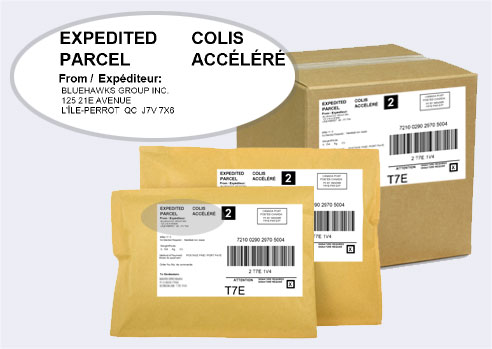 Quand ma commande sera-t-elle expédiée?
Les commande sont expédiés en une journée ouvrable. Si votre envoi fait face à des délais supplémentaires pour une quelconque raison, nous vous aviserons par téléphone ou courriel.
Quand vais-je recevoir mon paquet?
Aussitôt que votre paiement est approuvé, votre commande est traitée et expédiée. Nous offrons différents choix de méthode d'expédition afin que vous puissiez choisir celle qui vous convient; courrier accéléré et Xpresspost.
Expédiez-vous dans mon pays?
Nous expédions seulement au Canada.